The AKOU team recently had new photos taken. I reflect back on how the process was a great opportunity to reflect back on our journey and a chance to collaborate with an old friend – photographer Sarah Tulej.
For some reason organising your team photos feels like an abstract activity. There's a mixed sense of fun and awkwardness when telling your team – it's photo day next week. Instantly, as experience by the AKOU team, questions form invisibly in the air like; 'how will we show ourselves to the world?' 'what side of our story do we want to present?'.
AKOU's photographic roots
Both Alex and I (AKOU co-founders) come from a Photojournalism background. Photography has played a monumentally huge role in AKOU. Creating the foundations of what is now our buzzing little company. Without photography Alex and I would not have met. We went through the same visual language training that will always influence how we look at the world, and how we strive to acknowledge its stories. Photography taught us how to capture the moments that can honestly and authentically contribute to a shared understanding of a situation, a group, a community or a topic. This is still a big part of our work today. With or without the camera.
Even though we no longer work as photographers, we will always be photographers. We both appreciate that our approach to social impact measurement is special and unique because of the techniques photography has taught us and the foundations it's created.
When it comes to taking photos for our business, it's always hard for us to get our heads around not doing it ourselves. The challenge is to have you and your team captured objectively; being natural and candid. And with that challenge it is doubly hard if you have to play the subject and photographer at the same time.
The elements of storytelling
A photograph can only tell part of a story. This was a big reason why Alex and I started to incorporate data, graphic design and tech into our projects early on in our careers. We wanted to push past the limitations of photography. To drive conversations and decisions with research, insights and data.
The photograph is always its most effective if it does not try to tell all of the story. Instead it will tactfully capture the magic of a decisive moment and use that magic as an invitation to the viewer. The viewer imagines the rest of the story themselves prompted by the feelings and emotions evoked by the image.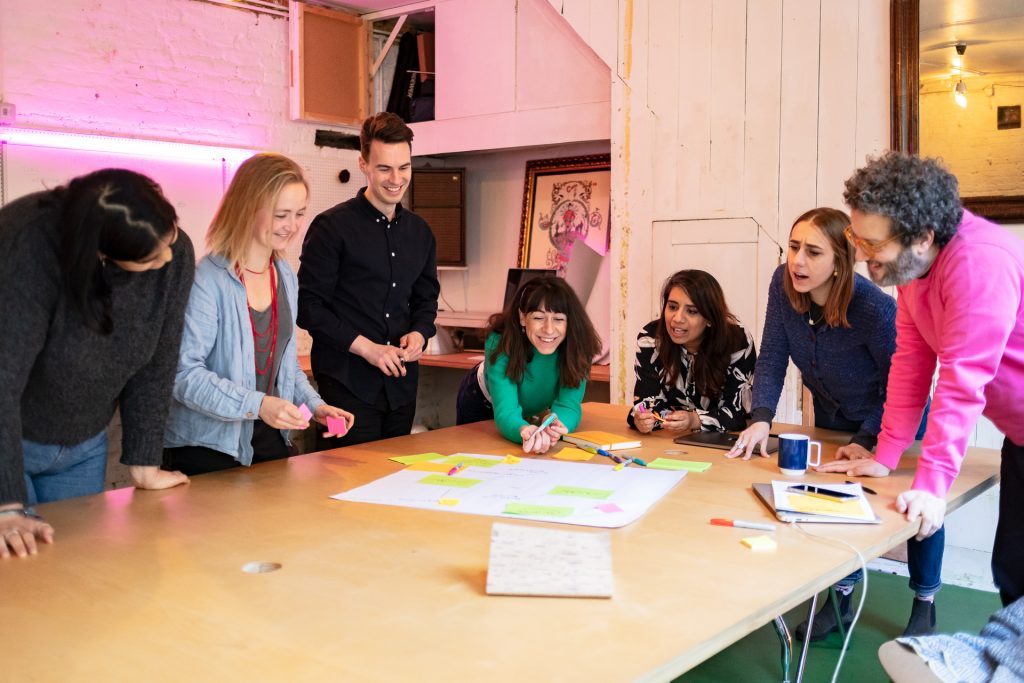 Capturing your story
Sometimes it can be a tricky process to invite an external photographer to take pictures of you. It can be hard for an outsider to really know the story that needs to be told about a team.
Rotterdam based brand photographer Sarah Tulej is a longtime friend of the AKOU founders. We have all played witness to the many transformations and evolutions that each other's careers and life journeys have taken over the years. When Sarah first burst onto the scene with a slick new photography practice, I was excited to watch her put her own twist on this art form. Knowing photography and Sarah the way I do, I knew it would be a match made in heaven.
Her service invites everyone to change what they think about photography. The narrative and thought pieces that have accompanied Sarah's journey as a photographer so far are refreshing. She pushes you to think more creatively about headshots. And shows you how you can present a unique story when having a headshot done for work.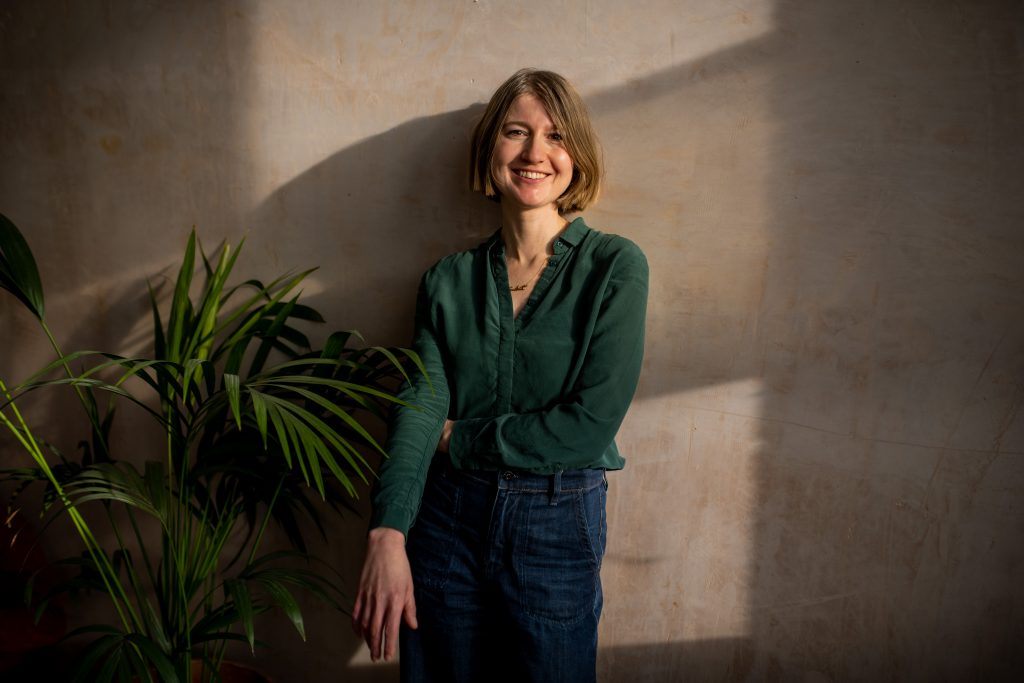 We knew the AKOU team had to turn to Sarah Tulej Photography
Sarah recently moved to Rotterdam and pops back to London frequently to see her tribe and take photos. So when she said she was making one of her flying visits to London the other week, we asked very nicely, if she would stop by our studio in Kennington and capture the story and the essence of our magical team.
She arrived full of the curiosity, openness and warmth that we know and love her for. And the photographs she has taken have surpassed all of our expectations.
Portraiture is very much a collaborative activity. The photographer can't do all the work. The critical part that the photographer plays when taking someone's portrait is to get the invitation right, from the start. An invitation for the sitter to relax, to forget about the camera, to be authentic, to let go and to be who they want to be in the moment is key. Sarah put us all at ease and put forward a very special invitation to show who we are, the personalities behind AKOU.
Sarah isn't just a photographer, she is a thinker, an explorer, a joker, a lover of people, a creative and a storyteller. She blends all these qualities in her professional approach as a photographer and puts you totally at ease.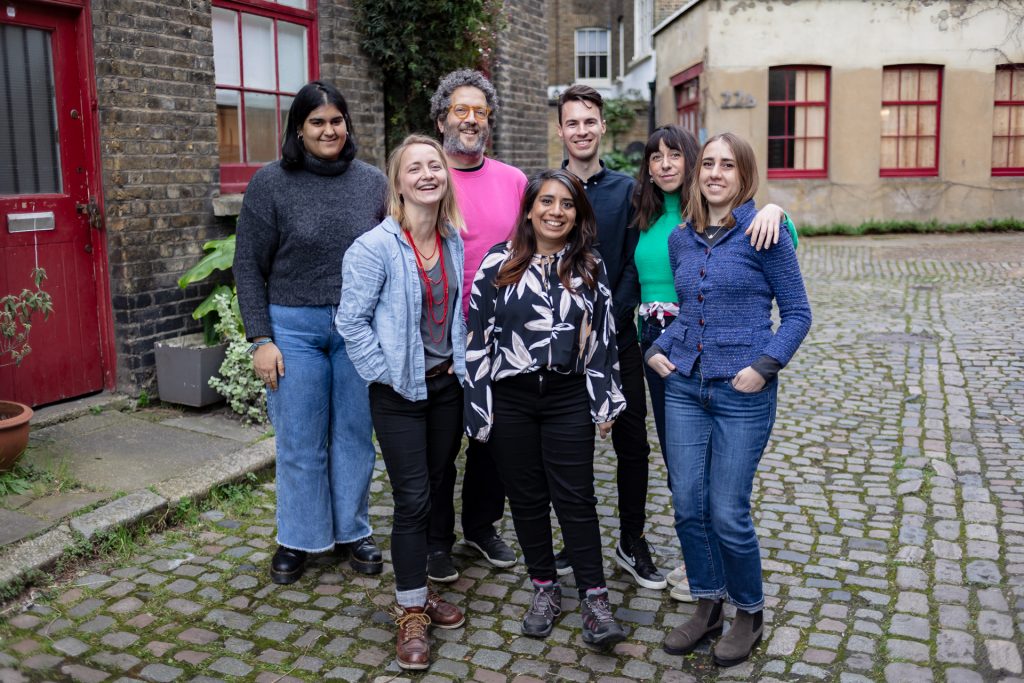 Why a team photo can be so powerful
It's good to remember that team photos can be a powerful tool, not just a comms requirement. It is a moment to see each other, standing side by side. An opportunity to acknowledge how each person contributes to the whole. It is an invitation to each team member to consider how they wish to be seen and recognised for the work they do.
If you're wondering how best to tell the story of the people you work with. The people who power the day-to-day, and really make work worthwhile. Call Sarah. She will show you a side of your team's story that you might not have ever seen before. You won't be disappointed.
Here's where to find Sarah: